Smart homes have become all the rage in 2016; unsurprising at a time when two-thirds of Americans own a smartphone. Being able to do everything from turn on lights to open the garage door, all from an app on a phone or device, is the paragon of efficiency in our modern age. However, most people probably won't be able to transform their home into a smart house - the cost can be prohibitively expensive. Not to mention, for renters or other temporary homeowners, installing a system may not even be an option.
So what if you could capture similar features, without installing a single item?
Enter smart bulbs, which give you all of the lighting features of smart homes, without requiring anything more than buying a bulb and downloading an app. Turning your home into a fully smart-lit abode can be done in most residences, and won't cost anywhere near what you expect. Read on for how SmartFX bulbs can bring your home into the 21st century.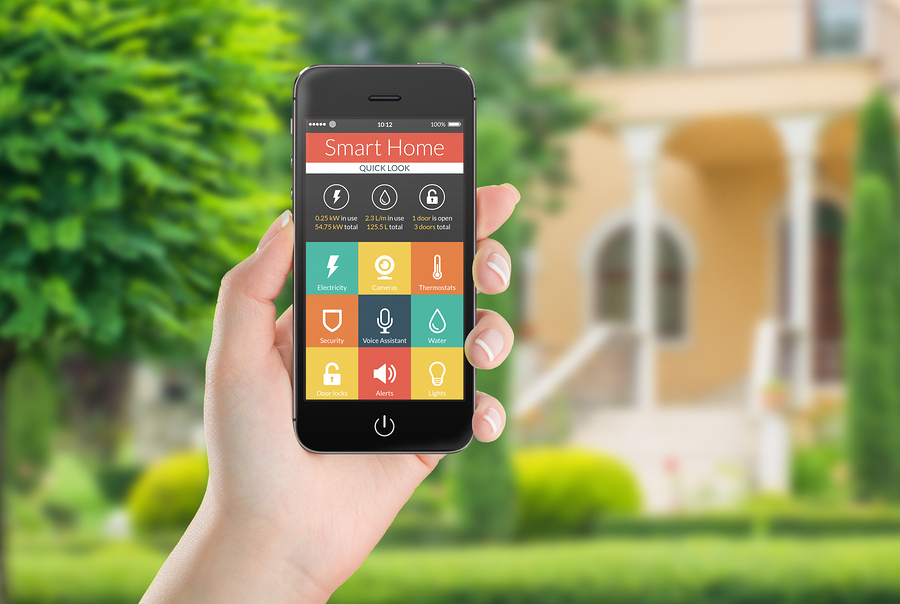 Smart homes are awesome, but they're not an option for everyone.
Fit Your Budget
Turning your home into a smart-lit pad doesn't have to break your budget. With SmartFX bulbs starting at $60, you can buy as many as you need at a time, or slowly transform your pad over time. Also, taking advantage of LED strips with smart effects means you can diversify the types of lights you have, while staying well within your budget. SmartFX's strips can be an excellent way to emphasize unique areas in your space or provide ambient lighting that you can still easily customize.
Best Places To Focus
When starting out with your smart lighting, focus on the areas that tend to see the most traffic. There's no reason to outfit a second bedroom if it rarely gets used. Instead, find placements in your kitchen, living/family room, entryway, and other areas where you most often use your lights, and of course, where you can show them off.
Obviously, the easiest places to use your bulbs will be in free-standing lamps that are within arm's reach. Oftentimes renters are left with basic lighting fixtures in the ceiling, so using a variety of lamps can help light up a space and add to your décor. Placing bulbs in rooms means you can change the color or turn lights on and off from wherever you want.
Open floor plan spaces are great for smart bulb placement, because you can create different "rooms" using colors of light. This breaks up the overall space, while giving you a unique effect.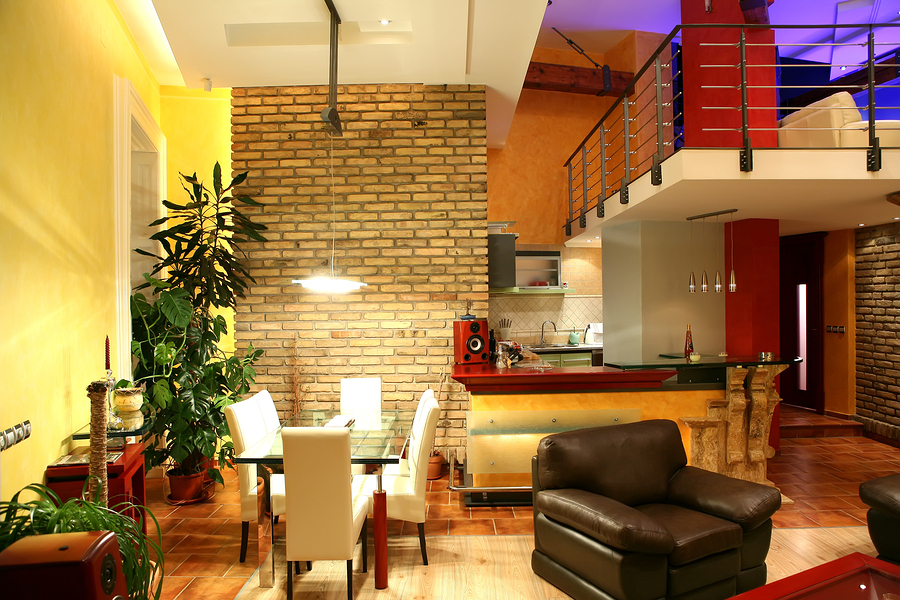 Well-placed bulbs can help break up open spaces into "rooms."
Biggest Challenges
Your biggest challenges when replacing your lighting will be those ceiling fixtures that are out of reach. Particularly for those with high ceilings, you may require the assistance of a super or friend to install your lights - but with a capacity of nearly 40,000 hours, luckily you won't have to change them much.
If you're intimidated by placing your bulbs, again, start small. Find those areas that you use the most, which will familiarize you with the process while helping you save money from the start. You may not need a smart bulb in a ceiling fan fixture that you rarely turn on, while you will want them in the bedside lamps that you use every day.
Transforming your home with smart lighting allows you to change your style with the touch of a button. Shop the SmartFX store today to get started.