Lighting can take your space from dull to divine, and you don't have to break the bank to achieve modern effects. LED strips are one of the quickest and most cost-effective ways to jazz up your home; they are easy to install, will save you on energy costs, and will transform any of your spaces, indoors and out. Plus, with today's modern smart lighting technology, you can customize your look to suit any mood. With just the touch of a button, you can choose from millions of colors to light up any space you like, from your car to your bathroom.
Amp up the cool factor in your home by trying SmartFX LED strips in these six places.
1. Beneath Countertops
LED strips are perfect for combining both function and style. Put them under countertops in your kitchen or bar area and you can change the colors when entertaining or simply add some extra light when you need it. In bathrooms, they can be helpful nightlights, so you stop stubbing your toe every time you get up.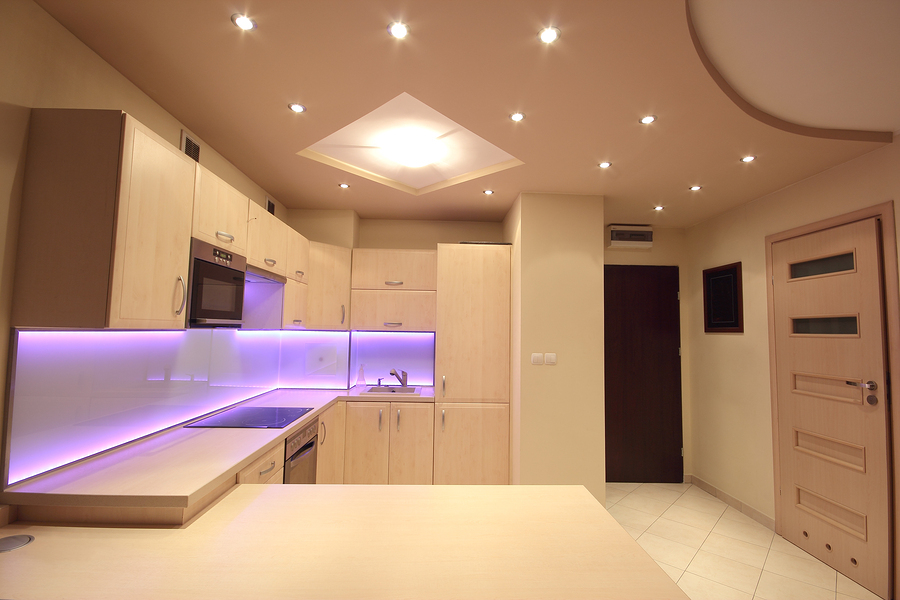 Change the feel of your rooms by playing with different colors under countertops.
2. Backlight The TV
Here's the deal when it comes to lighting your electronics - it might seem like watching your favorite movie in pitch black is optimal, but you're actually straining your eyes much quicker. There's a reason movie theaters have ambient lighting; beyond helping you get to the restroom, it reduces the likelihood of eye fatigue, headaches, and disorientation. Place SmartFX LED strips behind your TV and computer monitor, which both looks cool and helps you be more productive. The ability to change brightness and color makes sure you always get the best viewing experience, no matter the task at hand.
3. Around Mirrors
Placing strips around mirrors combines vintage glamour with modern minimalism. You can increase lighting when you need it most without causing any reflections, or you can accent mirrors with a futuristic glow for interesting decorative effects.
4. Illuminate Stairs
Using LED strips with your stairs both looks cool and is functional. Not only will you give your space a futuristic glow, but you can also use the strips as nighttime lighting for your staircase, just in case you need a midnight glass of water. Don't want to leave them on all night? Just turn your SmartFX LED strips on and off using the phone app.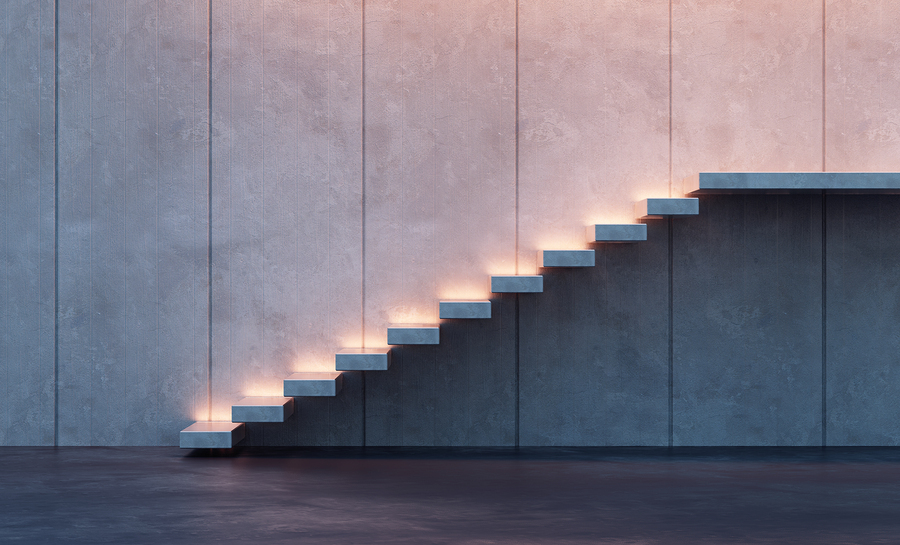 LED lighted stairs look cool and make sure you get your midnight snack without injury.
5. Use With Furniture
There are plenty of ways to use LED strips with your furniture, perfect for any room of the house. Channel a swanky nightclub by making your couch glow from below, using any color you want. Placing strips under a bed can modernize your bedroom and also make it easier to find that sock that always manages to disappear.
6. Outdoor Spaces
Smart FX LED strips are suitable for external use and are the easiest way to update your outdoor areas. Whether you have a porch, deck, or patio, LED strips can give you an ambient glow that allows you to enjoy the stars while still being able to see what you're doing. No matter whether you are entertaining one person or twenty, your outdoor space will look spectacular with just the touch of a button.
Transform your space on demand with LED strips that you control from the palm of your hand. Shop the SmartFX store today and get your home lighting updated in no time.