Setting the right lighting at home used to be a case of "on" or "off." Nowadays, smart light bulbs allow you to control every aspect of your lighting - from tones of warmth to brightness - and all without having to leave the couch. Do you want to channel the orange-yellow soft glow of a sunset or let an icy blue chill the room? The lighting you choose can ultimately set the mood for your room, and smart light bulbs let you change at a whim, without interrupting your experience.

These are four moods you can only set with smart light bulbs.

1. Fun with Friends

When you are entertaining friends, the lighting you set can make or break your party. Brighter lights can be great for cocktails or casual events, and can amp up a room before a sporting event. But let's say it's time for dinner - do you want to be fiddling with lamps or trying to get the lighting the way you planned it for lower, warmer tones? A smart light bulb lets you adjust from one stage of the night to the other without even needing to stand up.

To maximize the effects of fun, try and select red or orange lighting; these are both great for warming up a space and can make guests feel relaxed and at ease.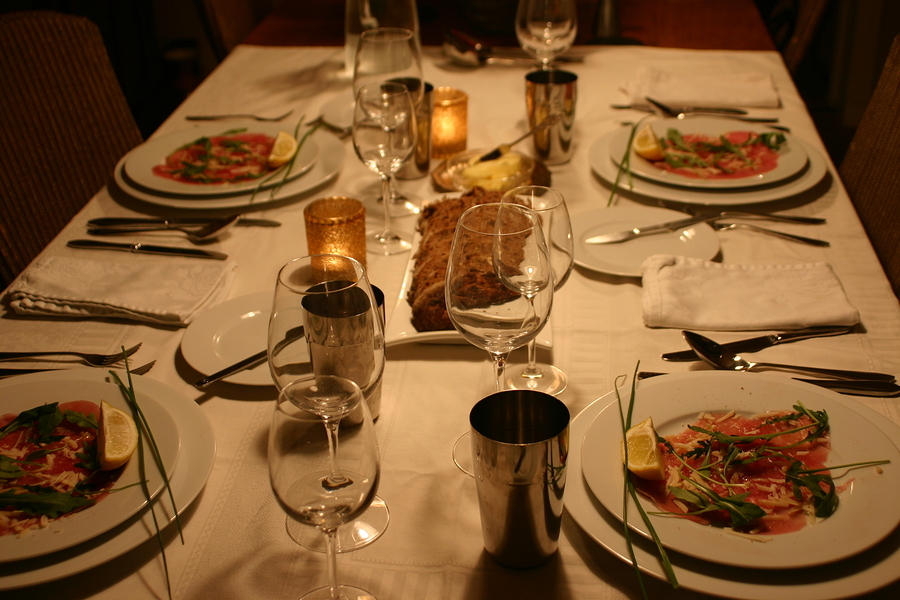 Intimate lighting is best for a dinner party with friends.
2. Romance
Lighting is essential when it comes to setting a romantic mood. First of all, neither one of you is going to feel very romantic sitting in strong, bright light, so particularly if you rely on overhead fixtures, it will benefit you to consider some more flattering options.
Keep the light soft, and don't overdo it with the colors. Warm lighting can help
smooth and soften the skin
, and it elicits feeling of coziness. Again, it isn't very romantic if you need to keep getting up to adjust the lighting!
3. Relaxation
These days people are bombarded by visual stimuli everywhere; from our phones to our TVs, to advertising.
Research has shown
that harsh lights - like those from tablets - when used before bed can negatively impact sleep patterns. A smart light bulb, on the other hand, allows you to lower the light according to the activity at hand. If you're reading, you might like things brighter next to the bed, but perhaps you'd like the rest of the room a bit darker.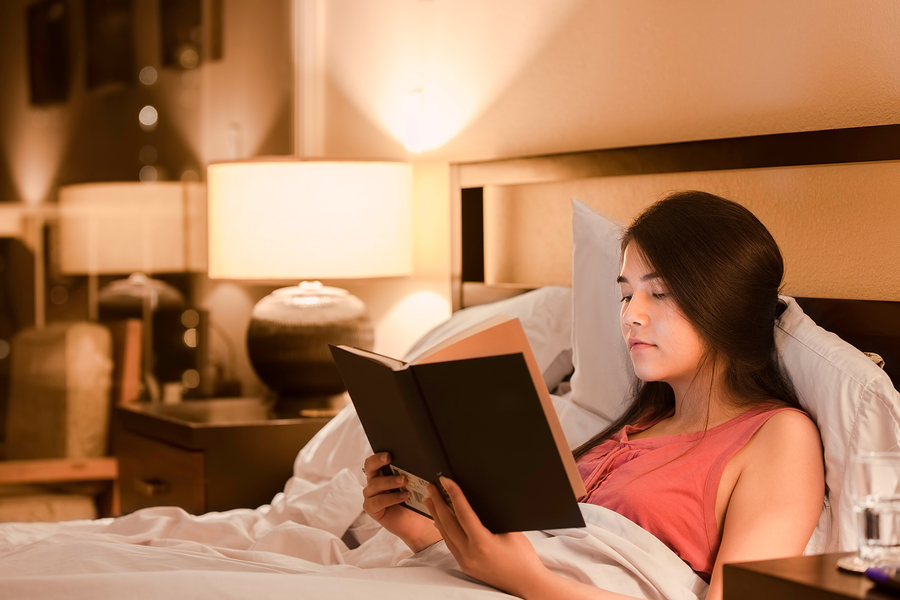 The right lighting before bed means better sleep.
4. Dance Party
Gone are the days where you need to rent strobe lights or try and drape fabrics over your existing lighting to create a party atmosphere. Smart bulbs give you the opportunity to let your lighting become part of the party. Some bulbs even make the color change according to the music you are playing, really giving you the opportunity to transform your event. Go with bright colors for high-energy dance parties, and your guests will forget that they're in someone's home!
Lighting is key when it comes to setting the right mood, and smart light bulbs are the only way you can create different moods without the hassle.
Shop the SmartFX store today and get your home ready for any occasion.